Northwest Filmmakers Showcase
Festival brings array of short and feature films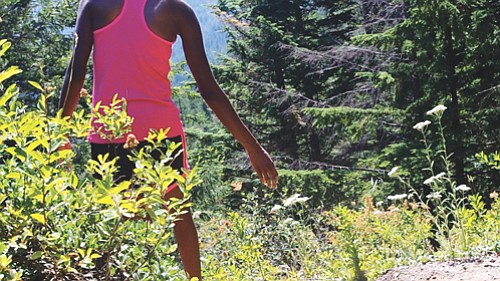 An outstanding array of short and feature-length films produced by local artists highlight the 44th Northwest Filmmakers' Festival, opening Wednesday, Nov. 1 and running through Sunday, Nov. 5.
Opening night features "Priced Out," a 7 p.m. documentary about gentrification in Portland. Director Cornelius Swart made a film about his northeast Portland neighborhood 15 years ago, and now returns to find a much-changed landscape. His former hopes for revitalization of a community plagued by violence are answered by displacement of the African American community. The film inquires into the history of this rapidly gentrifying city, and offers African American Portlanders an opportunity to share their memories of a community that the city did not seek to protect or value, and how rising property values have affected them. Swart's film invites inquiry into the price of progress for the elite few.
Other featured documentaries include "Pow Wow," (5 p.m. on Nov. 1) an examination of place juxtaposing lives of party-goers in a private community on former Native American land in Palm Springs with the story of a 1908 manhunt involving a Native American man who outran a mounted posse on foot across 500 miles of desert; "The Gentleman Bank Robber: The Story of Butch Lesbian Freedom Fighter rita bo brown," about an unusual bank robber in rural Oregon (5:30 p.m. on Nov. 2); "Chronic Means Forever," in which black filmmaker Kadazia Allen-Perry uses a debilitating illness as a way to explore her relationship with her body and with her particular, uncaptured piece of black experience (2 p.m. on Nov. 5); and "Proof of Loyalty," about the prejudice and discrimination faced by Japanese Americans who fought for the U.S. in World War II (4:30 p.m. on Nov. 5).
Several narrative films are also featured, including "The Watchman's Canoe," the story a girl of indigenous heritage whose fight for acceptance into a boys-only group spurs a spiritual journey into Native American story and belief (11:30 a.m. on Nov. 5).
Festival information is available at nwfilm.org. Films will be screened at Whitsell Auditorium in the Portland Art Museum and at Skype Live Studio.
Darleen Ortega is a contributor to the Portland Observer and her movie review column Opinionated Judge appears regularly in our publication. Find her movie blog at opinionatedjudge.blogspot.com.