In Loving Memory
Anthony Lawrence Stone
11/6/2017, 2:58 p.m.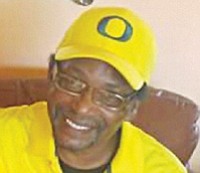 Anthony Lawrence Stone was born on Oct. 3, 1951 to Ruth and Forrest Stone in Vancouver. He was a loving husband and father.

He leaves to mourn his wife Thelma Stone and children Ladel, Robert, Lovey, Artent and Samaura and many grandchildren. He was preceded in death by son Rahshann. Service arrangements are pending and will be made public when complete.

He will be missed by many.