Confession Thrown Out
Police coercion sets back case against accused killer
11/7/2017, 3:59 p.m.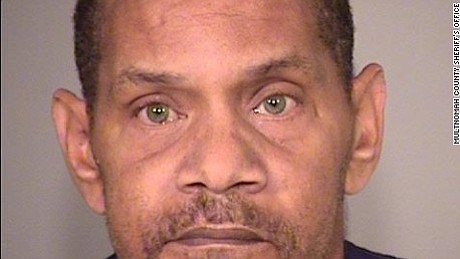 Multnomah County Circuit Judge Michael A. Greenlick has thrown out the alleged confession of accused serial killer Homer Lee Jackson, citing improper and coercive tactics used by Portland police.
Video footage of Jackson facing more than seven hours of questioning by law enforcement officials over two days was thrown out as evidence in the case last month because police improperly used a mix of threats and promises of leniency to extract a confession, according to a new report.
Jackson, 57, had lived quietly in northeast Portland for the past 13 years and was collecting disability payments and taking medical for paranoid schizophrenia when he was arrested in October 2015 in connection with a string of prostitution related deaths.
Jackson pleaded not guilty to killing two black teenage girls and two black adult women in the 1980s who were suspected of being involved in sex trafficking and who died of asphyxiation and their bodies dumped in nearby parks and ravines. Despite this, authorities say he later confessed to the murders when detectives Meredith Hopper and James Lawrence told Jackson he would feel "great relief" and mercy from God if he admitted to the crimes. Detectives also called Jackson a "monster" and said if he didn't confess, they would propose the severest possible punishment.
The inadmissible evidence is latest setback for state prosecutors. Police announced two years ago in a press conference that they had solved the case with Jackson's arrest.