Empowering Military Construction
Madison grad embarks on career with the 'Seabeas'
Tim Miller | 11/8/2017, 10:26 a.m.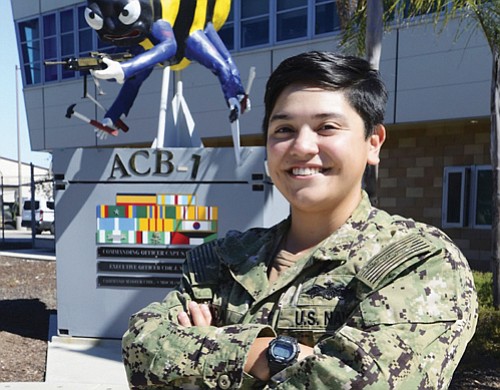 A Portland native and Madison High School graduate from 2012 has embarked on a Navy career with the construction force known as the "Seabeas."
Petty Officer Second Class Carmen Idao works as a boatswain's mate assigned providing ship-to-shore transportation of combat cargo, bulk fuel and water, and tactical camp operations supporting amphibious force operations.
She is responsible for training people to control the deck for operations, including boats transferring cargo from ship to shore.
Idao says she has carried lessons learned from her hometown into to her military service.
"My parents always taught me to be selfless, putting others first. This applies daily as I interact with sailors," she said.
Idao is a first generation servicemember and said she is proud to represent her family in the Navy.
"I'm the first one in my family to join the military," she said. "I believe I'm starting a new family tradition. This gives me a great sense of pride."
For the past 75 years Seabees have served in all American conflicts. They have also supported humanitarian efforts using their construction skills to help communities around the world following earthquakes, hurricanes and other natural disasters.
Serving in the U.S. Navy, has allowed Idao to continue learning about the legacy for future Seabees.
"I have the ability to be part of something much bigger than myself," said Idao.
Tim Miller is a Mass Communication Specialist 1st Class with the U.S. Navy.