Hollywood Veterans Parade Saturday
11/8/2017, 10:09 a.m.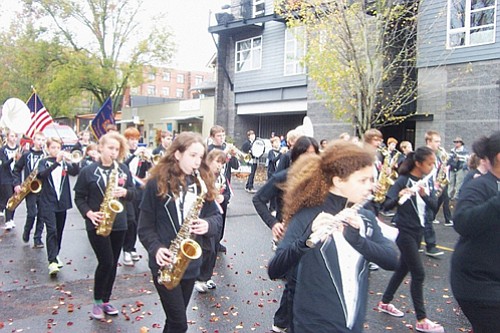 A Portland based commissioning committee for the new Navy ship USS Portland will be honored as grand marshals for the annual Portland Vetarans Day Parade, beginning at 9:30 a.m., Saturday, Nov. 11 at Northeast 40th Avenue and Hancock Street and proceeding through the Hollywood district.
"This will be a great time for all of Portland to show their pride and come out to welcome the sailors that will show our city's name around the world," said Gary Piercy of Portland's Council of the Navy League.
Parade participants typically include veterans, marching bands, historic military vehicles, veterans' organizations and veterans' motorcycle groups.. Everyone is welcome to attend. You can register to participate or volunteer at veteransdaypdx.org.
Veterans and their families can also attend a free Veterans Day USO-style show and brown-bag lunch at the German American Society of Portland, 5626 N.E. Alameda St, also Saturday, starting at 12 p.m.