P-Town Funk Master Release
New solo album from Bruce Smith, aka Doc Brucade
11/9/2017, 10:50 a.m.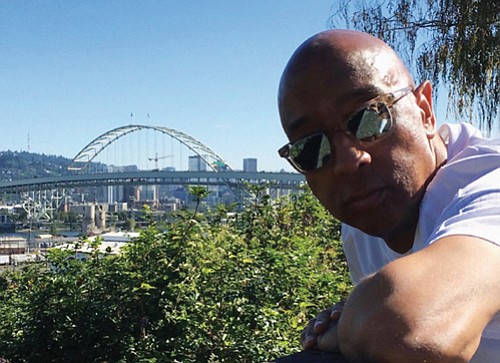 If you know your local music history, Bruce Smith, aka Doc Brucade, is etched across the decades. The Portland-born percussionist and lyricist, an original member of Pleasure, a nationally and internationally known band, has just released an amazing solo album titled "Universal Music Radio."
"I've always wanted to create an album that takes people on a musical journey through different styles, while at the same time spreads love and a positive vibe throughout," Smith said.
The journey is real. You'll be reminded of the funky sounds of Pleasure and Cameo of the 1970s and 80s, the smooth R&B sounds of Luther Vandross, Uptempo House, and Downtempo Jazz. The bonus is in the lyrics. Smith's lyrical genius adds the spice that touches your imagination.
This music will surely touch your heart. The funk is nasty, the R&B fresh, the slow jams are warm and passionate, and the jazz, with its woven African rhythms and solo work, will have you hollering out loud!

"Universal Music Radio" is available now for download on iTunes, Amazon, Google Play, etc. The CD is also available for purchase at Music Millennium, 3158 E. Burnside. To hear the first single from the album, and view the video, go to docbrucade.com