No More Gang Lists
How advocates, new practices and technology bought change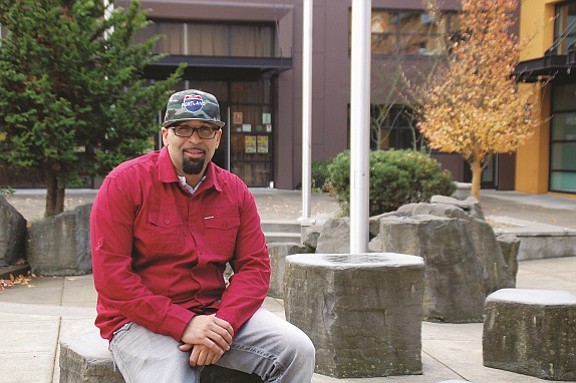 New police practices, technological advances, and years of advocacy by civil rights advocates pushing for a change have culminated in the Portland Police Bureau's decision to phase out using a gang designation database as a law enforcement tool, which was officially halted last month.
Though Portland police said gang lists were never made public, the more than 20-year-old practice of tracking suspected and known gang members was determined to be unfairly and disproportionately impacting minorities, a position held for years by national and local civil rights groups like the NAACP and American Civil Liberties Union.
The gang designations also did not necessarily distinguish between a non-criminal gang member and ones with a criminal history. Of the 359 "criminal gang affiliates" that Portland police flagged, as of last year, 81 percent were part of a racial or ethnic minority, officials said.
Black Male Achievement, a group associated with the Portland Office of Equity and Human Rights, was one of the civil rights organizations that has been advocating for eliminating the gang lists.
"It's an excellent policy change," said C.J. Robbins, the group's program coordinator. "It's a piece of a much larger puzzle. I'm definitely encouraged by the movement."
Robbins thinks the new policy will encourage police officers to see black members of the community as individuals a bit more. The old policy also was not helping people trying to escape gangs or anyone experiencing the stigma of being labeled a gang member.
Dontae Blake was an ex-gang member who has taken responsibility for his past and successfully lived criminal-free for the better part of a decade.
He said eliminating the gang lists improves his attitude toward police, dusting off an old idea that police were "just bad dudes that […] want to kill us in the streets."
"It means something to me that on a piece of paper, somewhere, it don't just say, 'There's Dontae Blake, he's a Crip.'" Blake told the Portland Observer. "Personally it feels good to have a stigma off my back.
Blake has been doing anti-gang outreach for Unify Portland, a violence prevention program for at-risk youth for more than two years now. Since 2010, he has been mentoring younger gang members to help them get out of a life of crime by taking them on camping excursions in Bend for his non-profit, Live Free.
Lieutenant Andrew Shearer of the Portland Police Bureau feels that eliminating the gang lists has already increased community trust, and he said the new policy has not negatively impacted law enforcement efforts.
Shearer said the bureau's decision came as the culmination of conversations in the past couple of months with the bureau's Tactical Operations Division, which Shearer leads; the Gang Enforcement Team, many of whom also advocated for the change; and newly appointed Police Chief Danielle Outlaw, Portland's first African American woman police chief.
Though a gang designation database was a police tool once thought to help solve crimes, newer technology has rendered it largely obsolete, Shearer said. He cited technological advances in forensic shell casing analysis that can now link bullet casings to specific parts of the city and to specific weapons as one example.