Youth of the Year
Benson junior dedicated to giving back
11/15/2017, 12:50 p.m.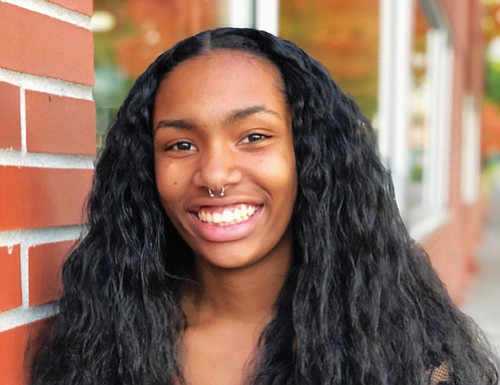 Teya Shearer, a junior at Benson Polytechnic High School and 11-year member of the Regence Boys & Girls Club in New Columbia of north Portland, has been named Boys & Girls Clubs of Portland Metro's Youth of the Year.
During the selection process, a panel of judges heard speeches from each of five Metro area youth candidates, conducted one-on-one interviews, and then announced the winner last week at the Youth of the Year Luncheon at Veteran's Memorial Coliseum.
"The Club has positively shaped my life in so many ways. They have always been a family to me and the whole community," Shearer said.
Teya grew up in the New Columbia neighborhood and is dedicated to giving back and advocating for social justice in her community. She volunteers with Health Occupations Students of America, Rosa Parks Elementary School, Charles Jordan Community Center, and for her club. She is also a member of the Women's Empowerment Club at Benson High School. After high school, Teya plans to attend Occidental College to become a doctor.
Along with the title, Teya received a $1,000 scholarship and will continue on to represent the Portland Metro Clubs at the Oregon State Boys & Girls Clubs Youth of the Year competition in March to be held in Portland.
Throughout the year, Portland-Area Clubs select a Youth of the Month. From those selections, a young person is chosen to represent their local club as Youth of the Year.All four runners-up received a $500 college scholarship.