In Loving Memory
Lila Mae Robinson-Butler
11/16/2017, 3:09 p.m.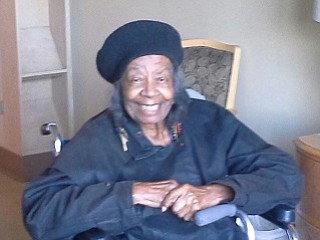 Lila Mae Robinson-Butler was born Dec. 17, 1924 in Ethel, Ark., and died Nov. 8, 2017 in Portland.
She was a registered nurse at Good Samaritan Hospital for over 30 years, and an active ordained minister for 10 years until a stroke.
She was married to Odel Butler Sr. for 75 years until his death on May 30, 2015. Also preceding her in death, were her daughters Dorsey Carney and Shirley Reid. She leaves to cherish her memory, daughter Charlene Ware, sons Odel "Sunny" Butler Jr. and Harvey Butler, and five grandchildren she also raised.
Services are scheduled for Tuesday, Nov. 21 at 11 a.m. at Corner Stone Community Church of God in Christ, 2216 N.E. Killingsworth St.