Fragments of Shame, Contrition and Desperate Denial
Trapped in 'a man's world'
Robert C. Koehler | 11/21/2017, 2:19 p.m.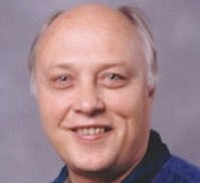 And the House of Representatives has just approved the National Defense Authorization Act of 2018, with a military budget of nearly $700 billion to continue our wars around the planet. This is an increase of nearly $80 billion in military spending over 2017 — at a time when virtually all other spending is slashed to the bone. There's a desperation here the size of an empire.
I mention this in the context of domination culture, with the U.S. military leading the way. According to a Reuters story from six months ago, a staggering 6,172 cases of sexual assault were reported across the military in 2016, out of nearly 15,000 that actually occurred, according to the results of an anonymous survey. Eerily, the good news here is that the number of reported cases has nearly doubled from four years ago, when 3,604 cases were reported, out of an estimated 26,000 incidents that occurred.
However: "Fifty-eight percent of victims experienced reprisals or retaliation for reporting sexual assault," Reuters reported.
And: "The truth is that the scourge of sexual assault in the military remains status quo," Sen. Kirsten Gillibrand said.
I hope the "me too" movement doesn't let up, and that its power and impact begin to penetrate U.S. military culture. I also hope the concept "it's a man's world" starts coming undone at the structural level and we start rebuilding our world around deeper values than winning and domination.
In that spirit, I also throw some compassion into the mix for the sexual harassers suddenly at the center of unwanted public attention. I know the world in which they grew up; I grew up in it too. This is a world in which young people "come of age" — come into their sexuality — in utter isolation. While violence is lovingly spread across the entertainment and news media, sex remains sealed in cringing aversion.
Remember Jocelyn Elders? She was the former U.S. surgeon general who, at a United Nations conference on AIDS in 1994, had the courage to respond candidly to a question about masturbation. Might teaching children about masturbation reduce unsafe sex? "I think that is something that is a part of human sexuality," she said, "and it's a part of something that perhaps should be taught. But we've not even taught our children the very basics."
Oh, the horror! Bill Clinton, responding to the shock and uproar these words provoked, immediately fired her.
And thus we live in a world in which powerful men are trapped in their own adolescence. Let's break the glass ceiling and free everyone.
Robert Koehler, syndicated by PeaceVoice, is a Chicago award-winning journalist and editor.