Woman Strong
Self-defense classes for women and girls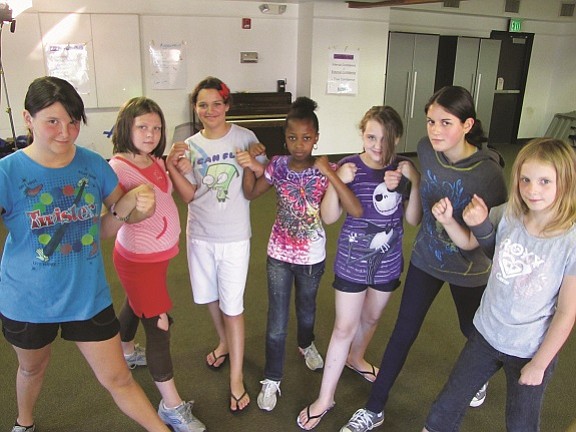 With multiple disclosures of sexual assaults by men against women making national headlines, from movie producer Harvey Weinstein to actor Kevin Spacey, now might be the time to consider getting some tips on self defense by enrolling or volunteering with WomenStrength.
When you sign up, you will be taught the knowledge, skills, and ability to help women and girls be leaders in non-violence. The program, which has been around since 1979 and is supported by the Portland Police Bureau, has trained more than 120,000 women and girls in the Portland area in mixed martial arts skills for physical self-defense, non-physical safety workshops, de-escalation skills, and boundary setting.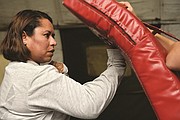 Adult women who can serve as volunteer instructors are also neeed. No experience is necessary, but self defense classes for females must be taught by adult women. Instructors from all backgrounds and abilities are encouraged to apply by Dec. 1, with training beginning March 31.
Sarah Johnson started as a volunteer for the organization in 2001 and said that it was some of the most rewarding work she had ever done. She became the director of the program in 2005.
"We have women who take our class who walk in very, very passive the first day and they leave assertive on the third class. So I definitely think it makes a great impact. You literally watch women's lives change and transform right in front of you, it's pretty powerful stuff," Johnson told the Portland Observer.
A nationwide response to sexual assaults on social media, the Me Too campaign, has been a way for other women to signify that they too have been a victim of sexual violence, and to illuminate how widespread the problem is for women everywhere.
According to a 1998 National Institute of Justice statistic, 1 in 6 American females have been the victim of attempted rape or rape in their lifetime, with the majority of victims being under 30. And in Oregon, an estimated 27 percent of females have been raped, compared to 18 percent of women and girls nationally, according to The Women's Foundation of Oregon.
"This has been women's experience probably, I can't say forever, but I can say in my lifetime," Johnson said. "The first time I had sexual harassment/sexual assault [happen to me] I was in sixth grade. That's the first time. And I literally couldn't count the number of times it has happened to me in my adult life. It's too many to name."
Though Johnson said the Me Too campaign has been a powerful tool to bring light to the issue, she also respects women who chose to keep the experiences confidential because she understands it can be painful for women to relive.
Ninty-four percent of women who are raped experience post traumatic stress disorder, which can involve flashbacks of the inciting event during the first two weeks following the rape and 30 percent of women report symptoms of PTSD, nine months after the rape, according to the Journal of Traumatic Stress and American Psychiatric Press.