Christmas Concert at St. Philip Neri
11/22/2017, 11 a.m.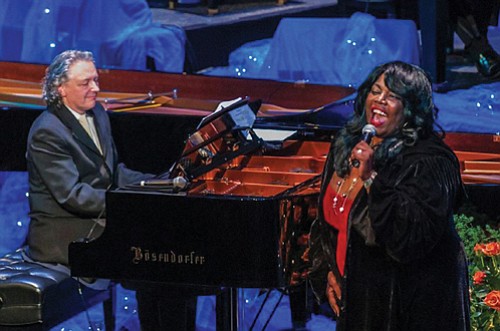 On Tuesday, Nov. 28 at 7 p.m., St. Philip Neri Catholic Church, a diverse congregation serving southeast Portland, invites the public to attend a special Christmas benefit concert with the signature contemporary music of Michael Allen Harrison and the powerful, joyful singing of Julianne Johnson.
For the 16th year in a row, this much loved piano concert comes to one of Portland's renowned music venues and is a great way to kick off the holidays. The church will host a reception featuring traditional homemade cookies. Proceeds of the event will go to the St. Philip Neri Altar Society.
Tickets are $15. For more information, call the office 503-231-4955. Tickets will also be available at the door.