Holiday Festivities in Gresham
11/22/2017, 11:03 a.m.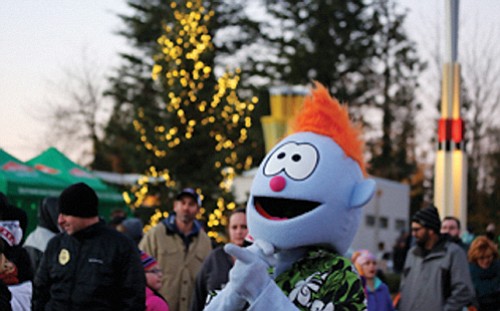 The start of the holiday season is celebrated in historic downtown Gresham on Saturday, Nov. 25, when the 26th annual Spirit of Christmas celebration is held with a variety of fun, family friendly festivities all leading up to the lighting of the city's 60-foot ponderosa pine.
The free festivities include arts and crafts from 2:30 p.m. to 4:30 p.m., with live music, photos with Santa and free treats at the downtown Gresham Arts Plaza starting at 5 p.m. The tree is lit promptly at 6 p.m.
"Gresham may be the fourth largest city in Oregon, but we still celebrate that small-town feel at our annual tree lighting ceremony, the Spirit of Christmas," said Gresham Mayor Shane Bemis. "We'll bring the beautiful tree, sparkling lights and Santa. But, it's this great community coming together to celebrate with our neighbors that is the heart of this special event."