Black Nativity Holiday Classic
Portland theater group presents powerful play
11/28/2017, 4:35 p.m.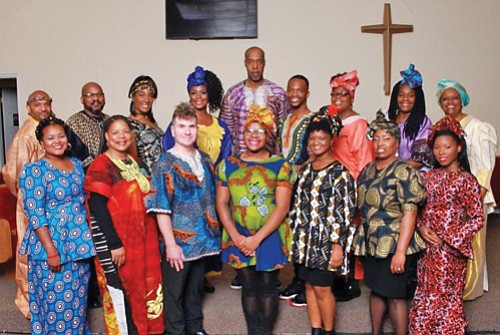 PassinArt: A Theatre Company is bringing to the stage Black Nativity, a moving and powerful play written by playwright, novelist, and poet Langston Hughes retelling the classic nativity story in song.
Traditional holiday carols are performed in a gospel style with a few additional songs selected for the show. This unique, powerful holiday musical is appealing to everyone regardless of their cultural backgrounds.
Director Jerry Foster says he hopes the audiences come from all ethnicities, ages and backgrounds to celebrate the holidays.
"This piece has been called the black community's gift to the world," Foster said. "We like to think of our production as a gift to Portland, a way we can all come together."
Black Nativity performances begin Friday, Dec. 1 and run through Dec. 17, Fridays and Saturdays at 7:30 p.m. and Sundays 3 p.m., at The Greater St. Stephen Missionary Baptist Church, 3605 N.E. Mallory Ave.
Admission is $20 with group rates for 10 or more at $15 per person. For tickets, visit passinart.org or JP's Custom Picture Framing & Gallery, 418 N.E. Killingsworth or Dean's Beauty Salon and Barber Shop, 215 N.E. Hancock St.
For more information call the box office at 503-235-8079.