Affordable Leasing at Alberta Commons
Minority and women-owned businesses get priority
Danny Peterson | 10/3/2017, 1:34 p.m.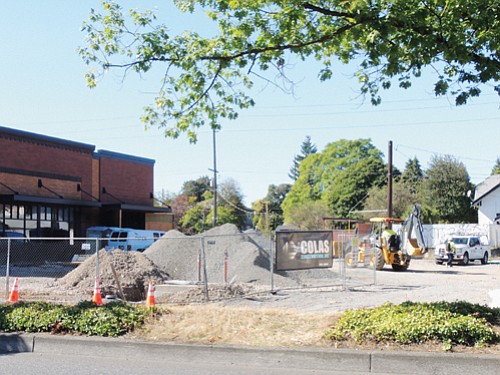 Prosper Portland, the city of Portland's newly named economic and urban development agency, has developed an Affordable Commercial Tenanting Program to support minority and women entrepreneurs at the site of the new grocery store and retail complex coming to the center of Portland's historic black community.
Approximately 20,000 square feet of leasable space at Alberta Commons at Martin Luther King Jr. Boulevard and Alberta Street will be available at a discounted lease rate. The Affordable Commercial Tenanting Program is also available at two Prosper Portland sites at Lents Town Center in southeast Portland.
Project coordinator Alison Wicks told the Portland Observer that the program is aimed at assisting underserved businesses—owned by people of color or women—to stay afloat in the face of recent increases in retail rents and a shortage of commercial leasing opportunities is across the city. Tenants will also benefit from the program by receiving a year of technical assistance for their business from Prosper Portland.
Construction of Alberta Commons is set to be completed this November by Colas construction, a black-owned contractor from northeast Portland.
Natural Grocers is the "anchor tenant," and they plan on having a grand opening around February.
Prosper Portland hopes to fill the remaining spaces in Alberta Commons by spring.
Wicks said tenant applications are currently being screened based on four criteria: Business owners who are underrepresented in the business community, like women or people of color; businesses that will be "active destination uses" that bring a lot of foot traffic to the area; businesses that have a solid business plan; and business owners who have multiple years of experience in their field.
"Tenanting is more of an art than a science. So a lot of this [is] finding the tenants, finding the synergy, where it fits for them," Campbell said. "We really want to be conscientious of curating space that provides some unique amenities for the community or ones that have been sorely missing."
To learn more and fill out an application on the Alberta Commons Affordable Commercial Tenanting Program, visit prosperportland.us.