Groovin High Steppers Soiree
10/4/2017, 10:29 a.m.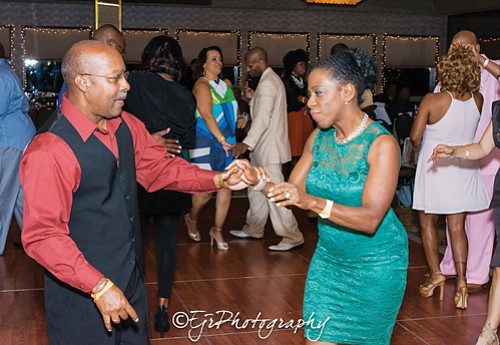 Portland's Groovin High Steppers, an African American swing dance group, will be hosting their 5th annual soiree, bringing guests from across the country for a weekend of Chicago-style steppin' and line dancing.
Events will take place Oct. 13-15 at the Shilo Inn & Suites Portland Airport with a lineup that includes a workshop with Master instructors and Groovin' High Steppers' mentors Angie Faine and Keith Hubbard and a special men's steppin' class. Saturday evening, you're invited to come dressed to impress for the main "Swagger & Grace" soiree.
For tickets and more information, visit groovinhighsteppers.com and select the events tab. Tickets will also be available at the door on Friday or Saturday only, or contact Denise at 503- 819-4576 or Hernandez at 206-683-4101.