Youth Center Opens in Rockwood
Rockwood Boys and Girls Club celebrates
10/4/2017, 9:14 a.m.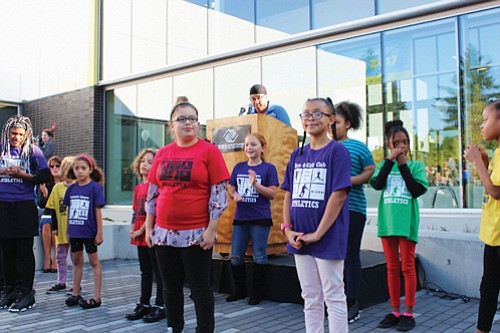 Boys & Girls Clubs of Portland Metro hosted the grand opening of its newest facility in the Rockwood community of Gresham Monday.
Answering the community's call for safe places offering structured enrichment programs for youth, the new center is positioned to provide safe, facility-based services for young people when school is not in session. The club is located at the corner of Southeast 165th Avenue and Stark Street.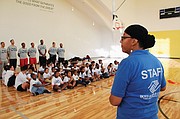 "I am incredibly proud to welcome Boys & Girls Clubs to Gresham," said Mayor Shane Bemis, City of Gresham. "Their organization is renowned for providing fun and inclusive programming to every child that walks through their doors, and I know they will have an immediate positive impact in our community."
The vision for the new club was inspired after the unexpected closure in 2013 of the Police Activities League Center in Rockwood, the only facility of its kind in the neighborhood offering after school and summer programming for youth.
"Boys & Girls Clubs are located in communities with high need and few facility-based services to youth," said Erin Hubert. "We are incredibly honored to partner with the City of Gresham to respond to the needs of the children and families in Rockwood. This building, with the support of so many that have stepped up to invest in this Club, will open up a whole new world of opportunity for youth in Rockwood."
The new Rockwood Club features learning, innovation, and activity spaces for youth 6 to 12 years of age and is the first Club in the Metro Area to have a stand-alone center for teens ages 13 to 18. The Johnson Teen Center was made possible thanks to a generous donation from the Johnson Charitable Trust.
Nike, Inc. has supported the new Club's gymnasium, providing the resources and inspiration to bring sports and fun into the lives of Club members and countless others -- a cumulative, financial and in-kind contribution of $500,000. The Gym will be activated year-round with seasonal youth sports, fitness classes and community recreation events.
The club also features a commercial kitchen supported by the Windermere Foundation that will serve over 75,000 meals a year.