Justice Reform Effort Grows
Grant allows county to target jail misuse and overuse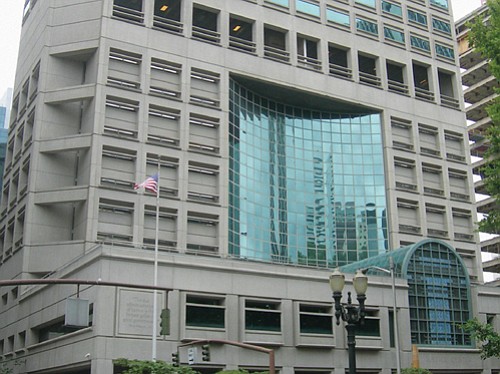 Multnomah County has added momentum to efforts to reform the local criminal justice system and reduce the county jail population by winning a $2 million grant to study ways to reduce over-incarceration.
The John D. and Catherine T. MacAurhur Foundation grant is part of a national initiative to reduce over-incarceration. It was announced last week after a competitive process that drew applications from nearly 200 jurisdictions in 45 states and territories.
The new round of funding will provide additional support and expert technical assistance to implement strategies that address the main drivers of local jail incarceration, including unfair and ineffective practices that take a particularly heavy toll on people of color, low-income communities, and people with mental health and substance abuse issues, officials said.
Local justice reform advocate Julia Yoshimoto of the Women's Justice Project, said the funding represents an important opportunity to finally address the disparate treatment of people in color in our justice system.
"That race and ethnicity are a clear predictor of the outcome an individual entering the system can expect goes against the fairness and equal treatment county residents expect from their justice system," Yoshimoto said.
She was most impressed that the county is proposing a new shelter to help justice-involved women and their families and avoid the lasting damage incarceration can do while giving them a chance to rehabilitate themselves in ways that don't compromise public safety.
Deborah Kafoury, Multnomah County chair, said the grant will help the county push its justice reform efforts further, including developing a robust program for women grappling with mental health challenges and offering them cultural, gender-specific, and trauma-informed services they need.
The efforts are particularly geared toward low-level offenses, misdemeanors, or people struggling with mental illness.
While the county has reduced the jail population by 42 percent over the past 18 years, there is still an over-reliance on incarceration for low-risk, nonviolent offenders, officials said. If fully implemented, the strategies could result in a 14.5 percent reduction of average daily jail population over the course of the next two years.