Trauma and Justice
Offender rehabilitation takes mental health into account
Zachary Senn | 10/10/2017, 4:48 p.m.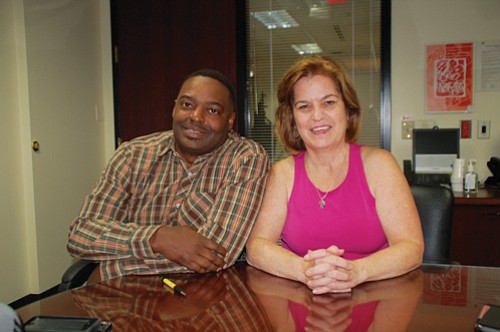 "What I've noticed is that we are being much more patient," Desmond told the Portland Observer.
Keith Murphy, a caseworker for the county and a member of the pilot program, says that for many justice-involved individuals, approaching their caseworkers can be a challenging experience. He added that the use of trauma-informed practices is making it less intimidating, however.
"It's just a stressful experience coming into our offices at times," Murphy said. "With trauma-informed practices, there's a better rapport."
Having more in-depth conversations with their clients is allowing parole and probation officers to achieve a deeper understanding of their behaviors. Desmond and Murphy say that they will try to gain an understanding of everything that their client has experienced, starting from the moment of their birth.
"Your brain develops a certain way, and that starts in-utero," Murphy said. "We're going under the hood, so to speak."
Desmond added that this enhanced understanding is helping the county reduce its use of the jail system, and use a more thoughtful approach to punishment for those who run afoul of the law.
"If you think about who's in jail, it's mostly anti-social people," Desmond said. "You're exposing them for 72 hours to a week to all anti-social people."
Desmond said that house-arrest, GPS monitoring and community service are all viable alternatives to a stint in jail.
"You just can't arrest away your social problems," Murphy added.
Moreland-Capuia expects that addressing trauma will help to reduce recidivism rates, and focus the county's efforts on transitioning offenders permanently out of the criminal justice system.
"Helping to manage trauma is going to be key in helping people move along their path to healing," she said. "Getting better, and staying better."