Wyden and Merkley hear DACA plea
Dreamers in limbo; Trump backtracks on deal
Danny Peterson | 10/10/2017, 4:36 p.m.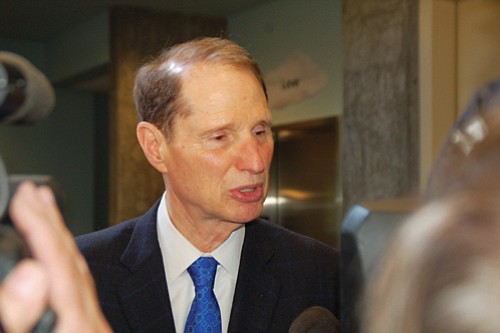 A deal President Trump appeared to have made with Democrats to preserve the Deferred Action for Childhood Arrivals (DACA) program for young immigrants appeared to be jeopardy after the White House released a wish list on Sunday that would make it harder for unaccompanied minors to enter the country illegally, provide money for the President's proposed border wall, and make massive cuts to legal immigration for family members.
Oregon's two U.S. senators visited Portland just a few days earlier to defend immigrants whose legal status is in jeopardy and to respond to a call for action by many former DACA recipients whose benefits are now being taken away by the Trump administration.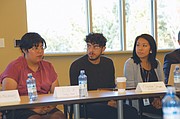 About 11,000 Oregon dreamers, as they are called, who were once protected under the Obama administration policy from being deported now find themselves in limbo. Two dozen dreamers and immigration activists at the roundtable discussion on Friday asked the senators to fight for them in Congress.
"Hold your party accountable," dreamer activist Jaime Limon-Guzman told the senators at the meeting.

The senators said they plan to push three bills within the next couple of months: A bill that would grant permanent legal status to dreamers called the Dream Act, one that would protect the private information of Dreamers, called the Dreamer Confidentiality bill, and one that would extend DACA for three more years, the Bridge Act.
"We can do this, but it's going to have to be a grass roots juggernaut" Wyden said.
In response to the president backtracking on a DACA deal, he issued the following statement on Tuesday to the Portland Observer:
"What I heard firsthand in recent days both in Portland and Eugene from DREAMers and those working hard to help them in Oregon is the urgent need to take care of DACA so these young people can continue contributing to their communities throughout our state and country without fear and uncertainty," Wyden said.