Music Night Salute to a Legend
10/12/2017, 11:06 a.m.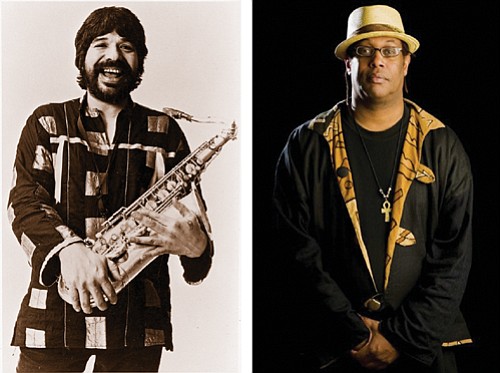 Jazz composer and multi-instrumentalist David Ornette Cherry will front a special evening of performances that integrates music with storytelling about Portland's late, great, Native American musician Jim Pepper.
The one night only show, Tuesday, Oct. 17 at 7:30 p.m. at Artists Repertory Theater, downtown, is a production of the Organic Nation Listening Club. Cherry, the son of jazz legend Don Cherry, received a Regional Arts and Culture Council grant to produce the show, featuring some of Portland's finest musical talents.
The lineup includes Renato Caranto, Carlton Jackson, John Mazzocca, LaRhonda Steele and Norman Sylvester who will perform and share stories about their interactions with Pepper, who spent a large part of his life in Portland. Admission is $15.
Jim Pepper (1941–1992) was a Kaw-Muscogee Native American jazz saxophonist, composer and singer from Salem. He came to prominence in the late 1960s as a member of The Free Spirits, an early jazz-rock fusion group. The Jim Pepper Native Arts Festival is held annually in Parkrose.