Fitness with JJ
Bouncing back from adversity
Environmental conditions can affect your breathing and challenge an active lifestyle. Sadly, when our beloved Columbia River Gorge erupted into a massive wildfire last month, the air all over Portland was filled with smoke and ashes, underling how important the ability to take a breath really is.
According to a website the compiles and compares air quality levels for different countries, the smoke here caused worse pollution levels than the notorious bad air of Beijing, China. I am sure you noticed that your body ached more, you were more sleepy than usual, or had headaches, dizziness or even blurred vision. Curled up on my couch is where I decided to spend the smoky days.
Sometimes all it takes is a break in your routine to throw you off track. What do you do when this happens? How do you hold yourself accountable? The following three easy steps can help get you back on your fitness journey:

Set goals. Make sure that includes a time frame of what workouts you are trying to make happen and how are you going to accomplish them. Putting a plan in place will give you incentives as you reach for your goals. Weddings, holidays and birthdays are popular events to set fitness goals around.
Track your progress. There are a variety of ways you can record your progress and keep track of it from week to week, from a simple notepad, an App for your phone or a fitness tracker. You will find it helpful to also track how you feel, the meals you ate and changes you notice within yourself.
Partner Up! I cannot stress enough the importance of having a friend help you with your fitness goals. Research studies show that if you decide to go at this alone you will last less than 10 weeks. Partner up and you have another feather of fitness accountability for your hat!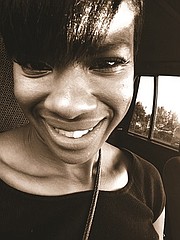 Janita "JJ" Jones is a fitness professional and sports journalist for the Portland Observer. Find her cheering on her alma maters the University of Nevada and Benson High School, chasing after her baby dragons, coaching amazing athletes or teaching exercise classes. She can be reached via email at jj@theportlandobserver.com.