'Priced Out' 20 Years in the Making
Documentary premieres at NW filmmakers festival
10/25/2017, 9:43 a.m.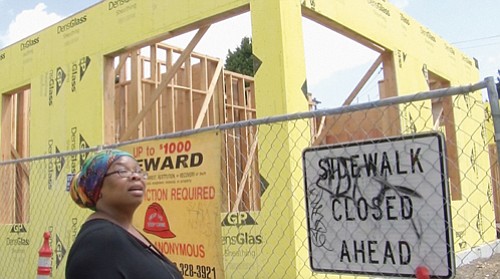 Portland's housing crisis and the impacts on Portland's black community is the backdrop for a new documentary by Portland filmmaker Cornelius Swart to be screened Wednesday, Nov. 1 on the opening night of the Northwest Filmmakers Festival.
Sponsored by the Northwest Film Center, the 44th annual event brings 16 features and 20 short films over four days from northwest filmmakers. Organizers say it appears many of the works are surrounding issues of inequity and social justice.
20 years ago, Swart started production of "North/Northeast Passage," a 2002 film about his northeast Portland neighborhood, which expressed hope for a community plagued by violence. Fast-forward 15 years, he finds a much-changed landscape in his 2017 documentary "Priced Out: 15 Years of Gentrification in Portland, Oregon."
Facing displacement in a rapidly gentrifying city, Swart explores how rising property values have affected the lives and relationships of his once-dominant African-American neighborhood. The screening of "Priced Out" will be on Wednesday, Nov. 1 at 7 pm at the Portland Art Museum's Whitsell Auditorium, with a reception before and after the screening with filmmakers, crew, and production participants.
The Northwest Filmmakers Festival runs Nov. 1-5 at Whitsell Auditorium at the Portland Art Museum and at the Skype Live Studio at 1211 S.W. Fifth Ave., suite 600. For more information and a complete lineup, visit nwfilm.org.