Support the Jefferson Dancers
Benefit party to bring night of dance
10/31/2017, 5:22 p.m.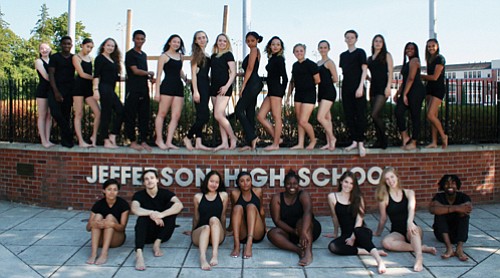 It will be an evening to remember. Soar: The annual fundraiser benefiting the Jefferson Dancers, a multi-ethnic company of dancers, ages 14-18 who come to Jefferson High School for dance training and comprise some of Portland's most advance dance students, will be held Saturday, Nov. 4 at the BodyVox Dance Center, 1201 N.W. 17th Ave.
The program will include a performance by the Jefferson Dancers, food, drinks, a silent auction, and other opportunities for giving. The night will cap off with a dance party featuring a live DJ and a chance to mix it up with the dancers!
This is a 21+ event. Admission is $40 in advance and $45 at the door and will include food and drinks. A spring concert and other all-ages events are planned later in the year.
The Jefferson Dancers program is dedicated to educating and preparing students for the depth of commitment it takes to physically and mentally prepare themselves for a performing arts career.
For tickets and more information, visit jeffersondancers.org/fall.