Tubman in Limbo
School board wants more study; not sure on re-opening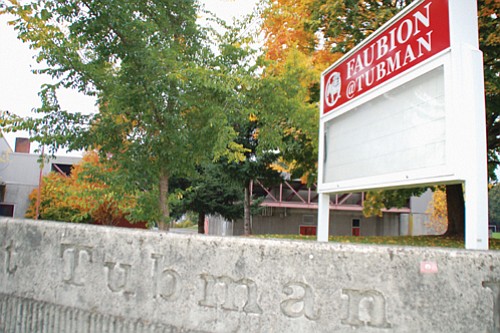 Danise Elijah, a substitute teacher at Open School North, and mother of two Martin Luther King School students, expressed similar outrage over the school board's change in direction.
"This whole situation is ridiculous," Elijah told the Portland Observer.
Elijah is worried that Martin Luther King School, which currently serves K-8, may become the backup school for Tubman. Elijah said Martin Luther King School needs to continue its place in the community and not get shorted by drawing attendance boundaries that fail to sustain its students.
She said it was both frustrating and tiring to see the two schools in Portland named for historical black leaders, Martin Luther King and Harriet Tubman, to face such obstacles.
Last year, a plan to open Tubman was postponed a year by then Superintendent Bob McKean. Now the board and Guerrero acknowledge that the challenges they face could force the district to defer opening Tubman and the proposed Roseway Heights Middle School until 2019-20.
The school board last week also deferred action on setting the future school boundaries for Tubman and Roseway Heights, and the eight schools that would be turned into kindergarten-to-fifth grade elementary schools that would send students to them.
A district proposal had called for Boise-Eliot/Humboldt, Irvington, Martin Luther King Jr., and Sabin to convert from K-8 to K-5 schools and sending their students to Harriet Tubman, and for Vestal, Scott, Lee and Rose City Park to become K-5 schools that feed Roseway Heights.
A proposal of splitting up the gifted program Access Academy into eight difference locations was taken off the table in order to give more time to find a single site for the school.