A Welcome for Everyone
Celebrate cultures from around the world
9/12/2017, 4:29 p.m.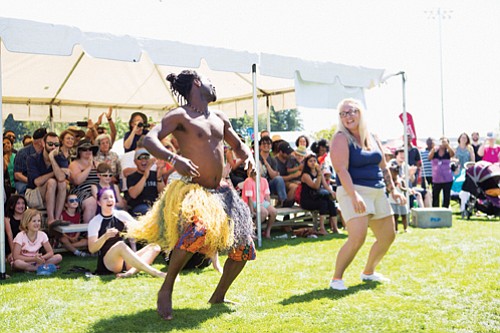 Beaverton is hosting a week of family-friendly entertainment and special events to showcase the importance of being welcoming.
"It's a critical time to remind everybody who lives here that you're welcome and we treasure the culture that you bring to our city," said Mayor Denny Doyle. "In Beaverton, we're from all over the world."
Featured events begin Friday, Sept. 15 and run through Sept. 24 at various locations, including an interfaith river walk, a story slam, emerging entrepreneurs fair, community potluck, film screening and more.
The largest event of the week is the city's International Celebration on Saturday, Sept. 16 from 1 to 6 p.m. at the Tualatin Hills Athletic Center, located at 50 N.W. 158th Ave. The festival will demonstrate many cultures through music, dance, interactive activities, food and art.
"Welcoming Week is a chance to celebrate the values that unite us as neighbors," said Beaverton's Diversity Advisory Board Vice Chair Oswaldo Bernal. "It makes our city more welcoming to everyone who calls Beaverton home."
For the complete schedule, visit beavertonoregon.gov/welcoming week.