County Faces Claims of Racism
Investigation to follow ouster of black director
Danny Peterson | 9/19/2017, 4:58 p.m.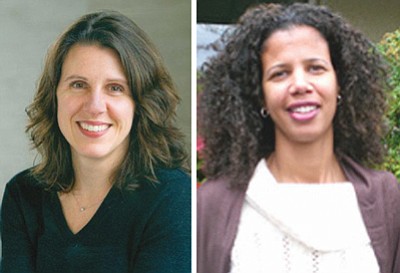 Multnomah County Chair Deborah Kafoury says she will address charges of racism and unfair employment practices following a report last week that former Multnomah County Health Department employee Tricia Tillman, the county's first non-white public health director, was dismissed unfairly.
Kafoury announced that she will hire an outside employment consultant to review and make recommendations to improve Multnomah County's hiring and retention practices in regards to the discrimination claims.
She said Multnomah County would also escalate any complaint of offense or discrimination an employee alleges to the county's Chief Operating Officer and Department Director.
Tillman alleged in a Sept. 7 letter to Kafoury that she was asked to step down by health department director Joanne Fuller, despite an accomplished track record that included establishing the Multnomah County Public Health Advisory Board and overseeing the development of an equity-focused Community Health Improvement Plan.
The dismissal occurred just six weeks after returning from approved Family Medical Leave Tillman took in April to care for her mother, who had stage 4 lung cancer. Tillman is currently asking for higher severance pay than the four month pay initially offered and acknowledgement of her unfair treatment.
In addition, she is asking for a broader look into any pattern and practice of racism as practiced by the chair and other county leaders, and the unjust and disparate treatment of leaders of color, who have served Multnomah County.