Dream Run on Starting Blocks
Still time to sign up and honor Martin Luther King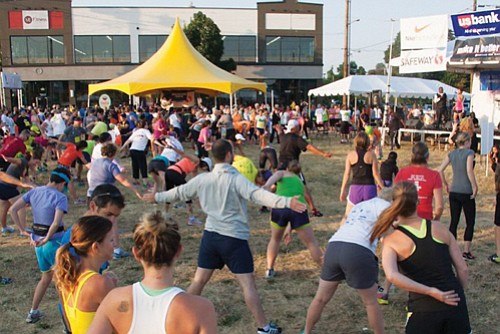 There's still time to sign up for the MLK Dream Run coming to northeast Portland on Sunday, Sept. 24.
The sixth annual event, sponsored by the Soul District Business Association, formerly the North/Northeast Business Association, will take off and finish from a new location this year at 6431 N.E. MLK Jr. Blvd. This is a vacant Lot on the corner of MLK and Rosa Parks Way and the future site of a new King Park affordable housing complex constructed by way of the nonprofit Portland Community Reinvestment Initiatives, inc.
This year's MLK Dream Run theme s equity, unity and harmony
"In these heightened times of stress and unrest, it is important that our narratives continue to work in equity, unity and harmony if we are to have healthy and thriving communities," said MLK Dream Run officials. "We are asking all volunteers, runners, supporters and friends to demonstrate this year's theme by wearing gold wrist bands."
On Sunday's Race Day, events will begin at 6 a.m. and 7 a.m. staggered starts featuring 5K, 10K and 15K courses. There will be food and entertainment associated with all the events from 7 a.m. to 11 a.m.