Confronting a Shared Heritage
Artists Rep presents shocking comedy 'An Octoroon'
9/20/2017, 10:02 a.m.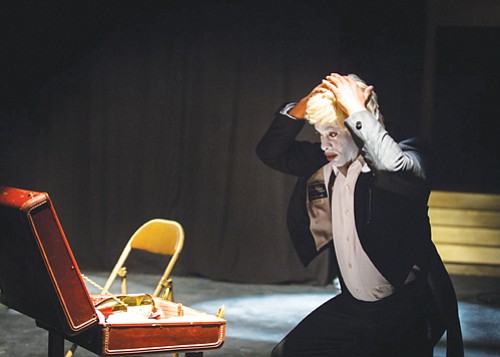 Artists Repertory Theatre has launched its new season with an awarding winning play that focuses on the expectations that black artists face, a shocking comedy filled with uncomfortable truths and jarring visual poetry.
"An Octoroon," now playing through Oct. 1 on the theater's Alder Stage, downtown, confronts our country's undeniable racist heritage through unconventional means.
Playwright Branden Jacobs-Jenkins puts on display and then subverts one of 19th century America's popular, crowd-pleasing pieces of entertainment, "The Octoroon," in all its racist and distressing stereotypes, including the manner in which it was traditionally performed: in blackface and redface.
The purpose is for audiences to laugh uncomfortably and involuntarily at this skewering and rewriting of a shared heritage, and to consider how it haunts contemporary life.
"Choosing to produce this profound and difficult piece of theatre has rewarded all of us at Artists Rep with the opportunity to confront our own relationship to the institution of racism – discussing our past, our privileges, our biases and our mistakes– and to move forward together urgently toward creating an inclusive, diverse and equitable culture," said the play's artistic director and co-director, Damaso Rodriquez.
For tickets and more information, visit artistsrep.org.