Keeping Up with the Game
Oregon Lottery shares ideas on staying 'relevant'
9/20/2017, 9:52 a.m.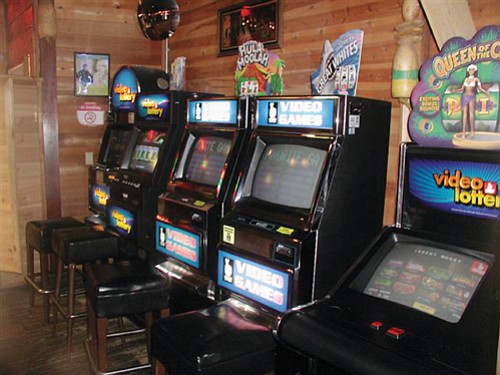 While big jackpots like last month's $758.7 million Powerball bring a lot of sales and media interest, the lottery industry as a whole needs to innovate to keep up and maintain a growing interest in their games.
That was a message in Portland last week during for a three-day conference of lottery representatives from local governments from across North America meeting at the Oregon Convention Center.
The American Association of State and Provincial Lotteries (NASPL) gathering was an opportunity for lottery executives to share their experience and ideas on how they approach change in customer relationships, product innovation and marketing.
As is tradition, the 'host lottery' sets the program for the conference – and this year theme's "Shift Your Game" was realized by the Oregon Lottery.
"It's really a recognition that lotteries need to stay relevant to changing technologies, new demographics of players, and new demands from the states that support them," said Barry Pack, director of the Oregon Lottery.
While Oregon is not among the largest lotteries in the nation, it is unique in its games.
It's really hard to compare Oregon to other U.S. lotteries, because there are only a handful of us that have video lottery as well," explained Pack.
Of the 44 states and territories in the nation that have a state-sanctioned lottery, most of them operate solely with scratch tickets and draw games, like Powerball and Mega Millions.
But in Oregon retailers can provide video lottery terminals inside their establishments. In fact, most of the revenue generated by the Oregon Lottery comes from these types of video games.
According to the NASPL, in 2016, 3,465 Oregon retailers generated over $1.2 billion in gross sales of lottery tickets. Over $225 million in prizes was awarded to players, while the economic activity of the lottery generated over $572 million in transfers to beneficiaries.
According to the Oregon Lottery, 57 percent of its revenue goes into public education; 27 percent to economic development and job creation; 15 percent to state parks and natural resources; and one percent is administered by the Oregon Department of Human Services to programs that treat gambling addiction.
The Oregon Lottery was initiated in November 1984 when voters approved an amendment to the Oregon Constitution, making the operation of a state lottery legal.