Black Kids May Lose School Site
District wants Humboldt for another program
Danny Peterson | 9/26/2017, 4:45 p.m.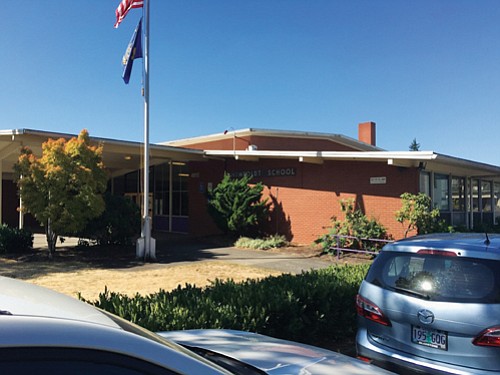 A proposal by Portland Public Schools would displace KairosPDX, a public charter school of predominantly black kindergarten to fourth grade students, with ACCESS, its focus option school for gifted children that are 70 percent white.
Last week, House Speaker Tina Kotek, whose legislative district covers north and northeast Portland, said the proposal "flies in the face" of PPS' commitment to equity.

KairosPDX is located at the former Humboldt Elementary School on North Gantenbein Avenue and just south of Alberta Street. The school's curriculum is aimed specifically at closing the achievement gap for students of color and other disadvantaged students. Kali Ladd, the executive director of KairosPDX, said the move would be detrimental to their mission.
"This is the heart of the black community," Ladd told the Portland Observer.
The proposal, if passed, would not go into effect until the 2018/2019 school year. Finding a future location for KairosPDX or deciding where current students will get distributed, is still undetermined.
"We've looked at many options and there's none that are move-in ready right now," Ladd said.
KairosPDX is the only PPS "option school"—which encompasses charter schools, focus option schools like language immersion programs, and alternative schools—that serves predominantly African-American students.
A recent report by ECONorthwest estimated that Oregon is losing out on nearly $2 billion of revenue per year because of its lack of programs and progress in closing an achievement gap affecting Latinos, African Americans, and Native Americans in public schools. Proven techniques to help close the gap are year-round education and hiring top performing teachers, both of which are practiced by KairosPDX. The charter school even got a grant in their first year to train other PPS teachers in culture-responsive education, to high evaluations, Ladd said.
KairosPDX gives a cultural oriented education, which Ladd said builds confidence in the students.
"We are offering an option for African-American children that's really focused on celebrating their culture, affirming who they are, and providing a quality of education that help them be successful and thrive in the future," Ladd said.
Michael Crenshaw, a professional rapper and parent of a KairosPDX student, is concerned the move will negatively impact his child. He looked at three schools with his daughter before landing on KairosPDX, the only place his daughter felt comfortable. Now, she thrives there.
"She's reading really well, she loves her friends, she loves her teachers […] she's proud to be a student at Kairos, at seven years old. And like, when I was seven, I wasn't proud to be a student at the school. That was inconceivable," Crenshaw said.
Crenshaw said he supports KairosPDX remaining at its current location.
"The fact that Kairos serves a population that have historically not been served, to me, that aspect means we have to support Kairos and the stability of Kairos and its students even more," Crenshaw said.