Business Leader Settles with State
Mediation ends investigation of Roy Jay and nonprofits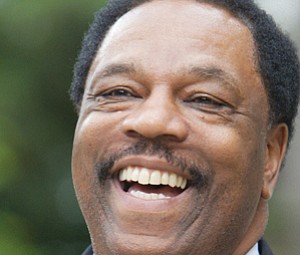 Roy Jay, a prominent and long time business leader and community advocate from Portland's African American community, is no longer under investigation by the Oregon Attorney General after entering into a settlement with the state Department of Justice that ends a three year investigation into the alleged misuse of monies from three nonprofits he headed.
No admission of wrongdoing or fault was made in the settlement that was reached on July 27 after all sides in the dispute agreed to mediation, according to court documents in the case.
The agreement does, however, require that the three nonprofit groups Jay was involved in be disbanded in Oregon, including a popular program he founded that gave former inmates a chance to clear criminal records and improve their employment prospects.
State investigators spent three years trying to determine if there was an inappropriate use of funds for Jay's tax-exempt Project Clean Slate, along with the Independent Development Enterprise Alliance, and the African American Chamber of Commerce, nonprofit groups he co-founded over the years.
All parties agreed that it made sense to end the case because the cost to further litigate the accusations would exceed any potential benefit, according to a summary of the settlement conditions. Under terms of the agreement, $600,000 will be paid to the state by the Philadelphia Indemnity Insurance Co., representing Jay and the nonprofits; and Jay and his board co-directors will not be able to serve future fiduciary roles for non-profit organizations in Oregon for the next seven years without prior notice and approval of the Oregon DOJ.
Jay has always denied the allegations that led to the investigation against him. Statements from his supporters accused state investigators of looking into a "conspiracy to discredit one of Portland's hardest working business and community ambassadors" and spending $1.6 million in taxpayer funds to "topple the well known leader from the black community."