Worship in Pink promotes early detection
Health fair and screening van coming to Maranatha
9/26/2017, 4:41 p.m.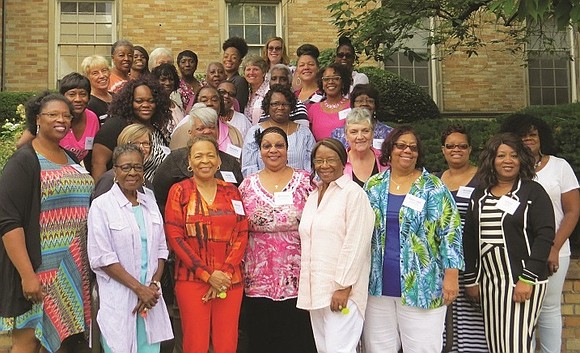 A public service campaign to help with breast cancer awareness and prevention in the African American community goes front and center when volunteers from the community host a free heath fair with onsite mammograms provided by health care professionals.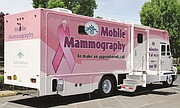 Among black women, breast cancer is the most common cause of cancer and the second most common cause of cancer death, behind lung cancer. And, despite generally similar screening rates in the US, breast cancer is detected at an advanced stage more often in black than in white women. This difference has been largely attributed to longer intervals between mammograms and a lack of timely follow-up of suspicious results.
Susan G. Komen Oregon and Southwest Washington, a nonprofit organization, is working to reduce these health disparities with their Worship in Pink program. As part of the effort, local volunteers from congregations of all faiths are pledged to bring breast cancer health information to their friends and neighbors.
The group will kick off their annual campaign with an open-to-the-public health fair at Maranatha Church, 4222 N.E. 12th Ave., on Saturday, Oct. 7 from 11 a.m. to 2 p.m. During the entire month, Worship in Pink ambassadors will also present fun activities in their congregations to share the importance of screening in the early detection of breast cancer.

"Health Matters" is the theme for the health fair, presented by Komen in partnership with the Oregon Health Insurance Marketplace and Tuality Healthcare. There will be live music, a children's play area, free lunch, and information from local health organizations.
The Tuality Mobile Mammography Van will be onsite during the health fair from 9 a.m. to 3 p.m. to provide mammograms for women 40 and older who have not had one in at least one year. Pre-registration by Oct. 2 is required for a mammogram appointment.
"Worship in Pink is a wonderful way of getting information to Portland's faith-based community about breast health and the importance of early detection of breast cancer, said Kathy Kendrix, of Empowerment Group, who manages the Worship in Pink program with Komen. "Because screening is so important, we want to kick-off October's Worship in Pink events by making it easy for our community to get a mammogram."
The screening is available, with or without insurance. If possible, the insurance company will be billed, but if a woman does not have insurance and does not qualify for Screenwise, Oregon's free mammogram program, then Komen has funds set aside to cover the cost. If someone has Kaiser insurance, they will be connected to a Kaiser Permanente representative to schedule their mammogram at a Kaiser facility.
More information about Worship in Pink, the health fair and mammogram registration can be found at komenoregon.org. Women interested in scheduling a mammogram can also call Komen at 503-552-9160.