April Shows at Guardino
4/4/2018, 10:36 a.m.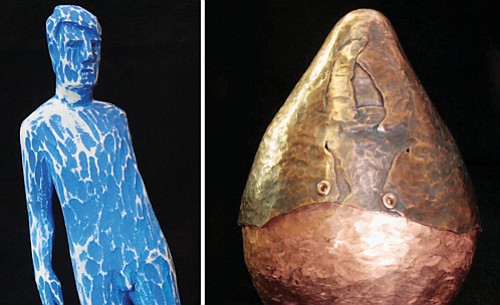 Distortions of reality are behind the creative works from artists featured this month at Guardino Gallery, 2939 N.E. Alberta St.
Christopher B. Wagner focuses on the creation of figurative sculptures carved from reclaimed lumber. He is interested in distorting the human figure, changing proportions, stretching or squashing the form.
Paul X. Rutzis paints in oils. Where he departs the traditional is in carving wood panels to distort the traditional rectangle that paintings usually occupy.
In the gallery's feature area are hammered copper works by Amy Ruedinger and printmaking by Stirling Gorsuch.