Journey to the Trail of Tears
4/4/2018, 10:22 a.m.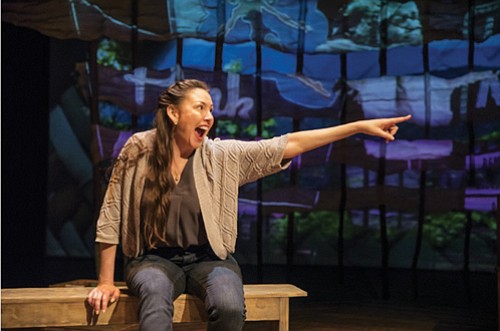 Cherokee performance artist and activist DeLanna Studi returns to The Armory, downtown, to perform her powerful memoir play "And So We Walked: An Artist's Journey Along the Trail of Tears."
The frank, funny and sometimes misguided story is about a contemporary Cherokee woman who goes on a six-week, 900-mile journey with her father along the Trail of Tears in search of her heroic self. She retraces the path from North Carolina to Oklahoma that her great-great grandparents took in the 1830s during the forced relocation of 17,000 Cherokee from their homelands, during which as many as 6,000 perished along the way.
Performances open on Friday, April 6 and run through May 13. Regular tickets start at $25 and may be purchased by visiting pcs.org or calling 503-445-3700.