Creative Dining Opportunity
4/11/2018, 9:56 a.m.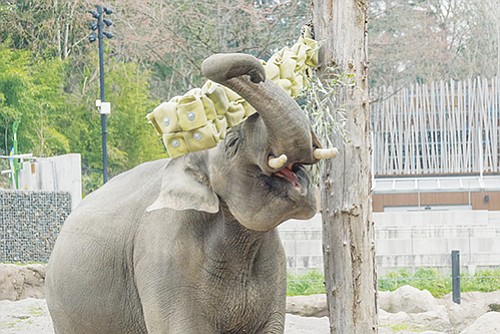 The Oregon Zoo's Asian elephant Samudra plays with a creative new feeder made from a donated fire hose and mounted high upon a large wooden pole. Stuffed full of bamboo, a favorite snack, the feeder is designed to encourage natural foraging behaviors, getting elephants reach up with their trunks and develop the muscles in the top of their head, which are critical to their overall health, zoo officials said.