Violence and Reconciliation
4/11/2018, 11:20 a.m.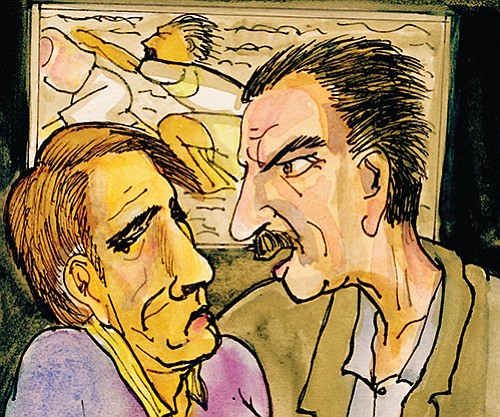 "Quietly," a play that grapples with the carnage, consequences and hope for healing following Ireland's decades-long, bloody conflict referred to as the Troubles, makes its West Coast premiere in Portland.
The story brings two middle-aged men to a Belfast bar where a horrific event transformed their lives over 30 years before. They share a few pints, a football match between Northern Ireland and Poland is playing on the TV, and as the Polish bartender bears witness these men unload their disparate stories of a day ever-etched in their psyches. Quietly is a powerful story of violence and forgiveness.
The Corrib Theatre production opens Friday, April 13 and runs through May 6 at New Expressive Works, 810 S.E. Belmont St. Admission is $25 general and $20 for students. For tickets, call 800-838-3006 or visit brownpapertickets.com.