Youth Job Fair Friday
Event gives special focus to vulnerable
4/11/2018, 11:35 a.m.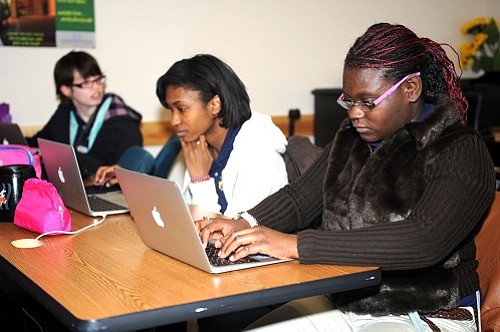 Up to 2,000 young adults are expected to engage with 45 local and national employers seeking to fill more than 1,500 immediate openings at the Opportunity Youth Job Fair, coming Friday, April 13 beginning at 9 a.m. and running through 2 p.m. at the Oregon Convention Center.
According to Prosper Portland and the Gateway to College National Network, sponsors of the event, younger workers are struggling to take advantage of the Portland region's strong job growth.
According to a 2016 EcoNorthwest report, more than 30,000 of the region's young people between 16 and 24 – more than 16 percent of that age group – are out of school and out of work.
Of the nearly 1,000 young adult job seekers already registered for the fair, 62 percent self-identify as being persons of color.
Support for the event has come from Oregon State Representatives Barbara Smith-Warner, Margaret Doherty and Tawna Sanchez; Hillsboro Mayor Jerry Willey; Multnomah County Commissioner Loretta Smith; Portland Community College President Mark Mitsui; and national executives from Starbucks, Macy's, and Intel.
Young adult job seekers will share their aspirations and the civic leaders will address initiatives to provide more meaningful employment opportunities for vulnerable youth in the community. Youth will also be able to interview for immediate job openings, and participating employers are likely to make hundreds of offers throughout the day.
To find out more and to register, visit gatewaytocollege.org/pdx-job.