In Loving Memory
Aubrey Gene Davis Sr.
4/18/2018, 12:27 p.m.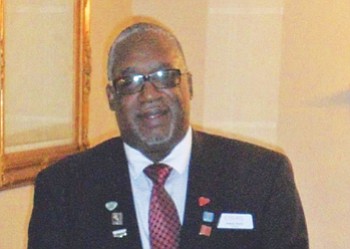 Aubrey Gene Davis Sr. was born Aug. 25, 1953 and died April 8, 2018.
A native of Birmingham, Ala., he graduated from Phillips High School and attended
Alabama State University. He retired from Multnomah County Developmental
Disabilities as a program manager. He was a member of the Kingdom Nation Church,
Omega Psi Phi Fraternity, the Coalition of Black Men and the Portland Rose
Festival Foundation.
He loved life, uniting his family over a meal, Alabama football and had an enormous caring heart, especially for those with disabilities. A devoted husband and father in every measure, he is survived by his wife Shari; daughters Tamika, Audrey and Adrianna; sons Roy and A.J.; parents Gladys and Joseph; and many dear grandchildren, siblings, aunts, uncles, nephews, nieces and cousins.
A funeral will be held Friday, April 20 at 12 p.m. at the Highland Christian Center