New Documentaries Worth Watching
Reviews from the Full Frame Documentary Festival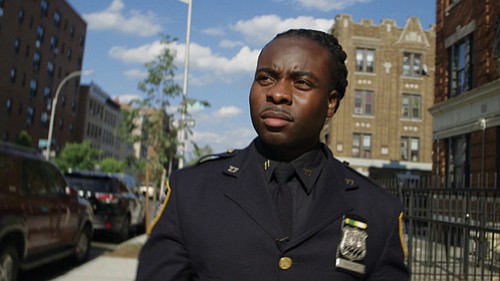 "Sky and Ground" follows the journey of one Syrian family from a refugee camp near the Greek-Macedonian border across seven countries to join family members in Germany, where they hope to start a new life after escaping Islamic militants and the Assad regime in Aleppo. But it is by no means a straight path; this film conveys a concrete sense of life in a refugee camp, the danger of travelling with few resources while struggling to avoid detection for fear of being sent back to the chaos of a camp or, worse yet, some form of imprisonment; the heightened stakes that can lead to assuming the risk of hiring transportation that can lead to other problems. The filmmakers were quite resourceful in capturing an important story of vulnerable people; not wanting to expose them to further danger, they allowed the family to film themselves a good portion of the trip, but also spent enough time with them to build an intimate portrait of a perilous journey that far too many people must make. I was so struck by the senselessness of what refugees experience simply trying to find safety; this film has the potential to help us become far less comfortable with how we treat people who have lost everything and simply want a place to build a functional life. You can follow the film at http://www.humanityonthemove.org/.
"The Pushouts" aims to help viewers understand and engage with a segment of kids whom society essentially throws away as impossible to help. We often refer to them as dropouts but, according to Dr. Victor Rios, a better term would be "pushouts," because the combination of their challenging circumstances and lack of any real effort to meet these black and brown kids where they are essentially pushes them out of engagement with education and into drug use, criminal activity, and hopelessness. Rios should know; his own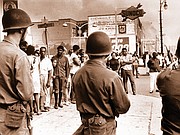 impossible life challenges found him, at age 15, with a criminal record and no hope. Now a professor at UC Berkeley, he is a compelling focus for examining the forces arrayed against poor kids of color and the sort of personal investment that can help them reframe their lives. Follow updates about the film at https://www.facebook.com/thepushouts/.
"12th and Clairmount" - Fifty years after the 1967 Detroit uprising, it is hard to locate a coherent story of those events. This doc is an attempt to examine that history through those who lived through it, assembling home movies and oral histories of many people who lived through those events to tell the story as it appeared to them. The assemblage has some power, capturing a sense of the signs that lurked, unnoticed, beneath the communal story of Detroit and the misunderstandings that bubbled to the surface during those devastating days in July. Director Brian Kaufman elected not to attribute any of the voices, which I found frustrating at times because it robbed the viewers of the capacity for assessing the various social locations at play. Nevertheless, the compilation here is a powerful one, and an opportunity for some deep listening to the perspectives who weathered the confusion and loss of innocence in their bodies. You can follow the film here: https://www.facebook.com/12thandClairmount/.