Artists Reception Opens Show
4/25/2018, 12:57 p.m.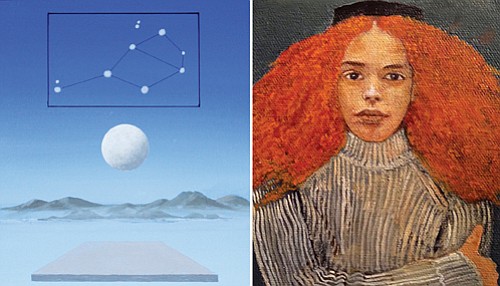 New featured artists displaying works at Guardino Gallery, 2939 N.E. Alberta St., will open their May shows during an artist's reception on Last Thursday, April 26 from 6 p.m. to 9 p.m.
Works by Brad McLemore, Reed Clark and Ralph Davis are the main and featured attractions for the month.
McLemore's ceramic sculptures are made of stoneware and porcelain clays imbued with ash and atmospheric deposit from firing in wood fueled kilns.
Clarke is an oil painter who concentrates on faces. He portrays people in order to show their unique presence, but also to allude to the underlying mystery of what it means to be human.
Davis is a painter who is interested in the combination of the hard-edged otherworldly formality of the geometric figure.