Taking the Lead in Sister Act
Feel-good musical based on smash hit
4/25/2018, 12:46 p.m.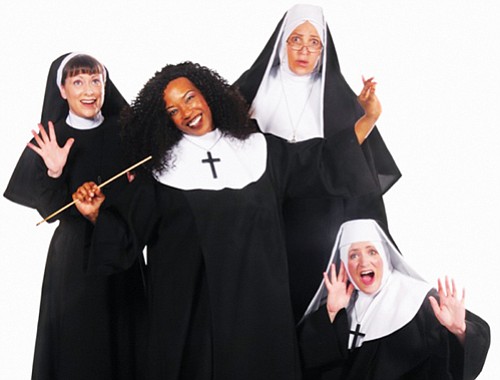 "Sister Act," the feel-good musical comedy based on the smash hit 1992 film, takes to the stage in Lake Oswego this week featuring Portland actress Kristin Robinson in the title role.
Robinson has worked in Northwest repertory theaters for the last eight years. Her earliest acting and vocal training came in church and she snagged her first leading role as Dorothy in The Wiz and continued honing her dancing and acting skills at Jefferson Arts High School and by studying theater in college.
Then after over 22 years working for Southwest Airlines and 20 years away from the stage, Robinson was approached by her long-time friend Shalanda Sims to take part in her annual Black History Month production, "Who I Am Celebrating Me." Through this, Robinson won the lead role in "The Black Nativity" (Passinart Theatre Company), readings with Artists Repertory Theatre, and most recently as the infamous Alma Hix in "The Music Man" (Clackamas Repertory Theatre).
Lakewood Theatre Company will open "Sister Act" on Friday, April 27 with shows continuing through June 10. Tickets are $39 for adults and $37 for seniors with discounts available for students and groups. Call the box office at 503-635-3901 or visit Lakewood-center.org.