Gun Measure Petition Training
4/26/2018, 10:06 a.m.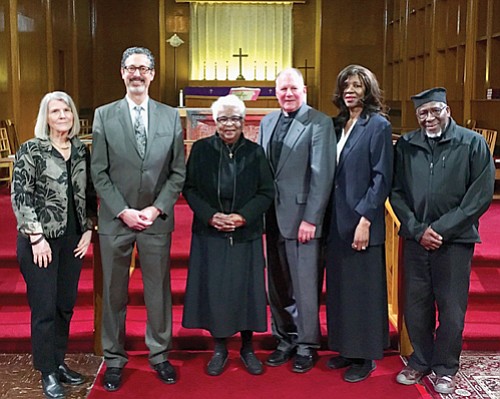 An initiative petition promoting public safety in Oregon by banning the sale of assault weapons and large capacity magazines takes another step forward when a rally and signature gathering training session for all ages is held on Monday, April 30 at 7 p.m. at Augustana Lutheran Church, 2710 N.E. 14th Ave.
"Now is the time, this is the moment. We encourage everyone to join our Lift Every Voice campaign for Ballot Measure 43," said campaign chair Rev. W. J. Mark Knutson, Augustana senior pastor.
The other chief petitioners are Rev. Alcena Boozer, former principal of Jefferson High School and pastor emeritus of St. Philip the Deacon Episcopal Church, and Rabbi Michael Cahana of Congregation Beth Israel. The treasurer is Imam Muhammad Najieb, director of the Muslim Community Center of Portland and a veteran of the Marines. Rev. Lynn Smouse-Lopez of Ainsworth United Church of Christ is serving as an alternate petitioner.
More information, visit lifteveryvoiceoregon.com