Dive-In Movies for Summer
8/1/2018, 11:33 a.m.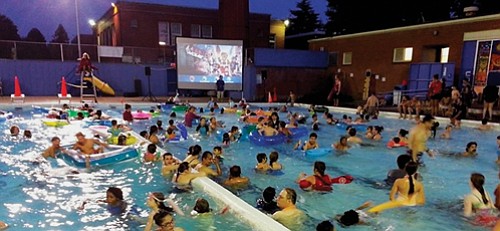 One of the biggest splashes of summer, Portland Parks & Recreation's Dive-in Movies are back.
This month, you can watch the family-friendly classic movie "Toy Story" from the pool deck or while floating in the pool itself on large screens at Pier, Wilson, Montavilla, Creston, and Sellwood Pools. The outdoor pools are heated to warmer than normal for the evening viewing to maintain a comfort level for people in the water. Cost is only around $5; and the series runs Aug. 14-18.
Food and drink will be offered for sale, including popcorn, caramel corn, and hot cocoa. Pools will also sell glow sticks and will raffle off door prizes.