Supportive Housing for Homeless
8/1/2018, 11:06 a.m.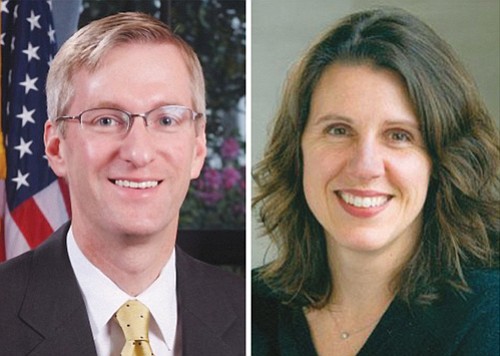 An effort to tackle the issue of homelessness on two fronts—housing and mental health—was announced Friday in a joint statement by Mayor Ted Wheeler and County Chair Deborah Kafoury.
The bulk of the $12 million supportive housing pilot funding was secured through Portland Housing Bureau, with additional funding from state and county funds.
Friday's press release emphasized the bundling of affordable housing and mental health treatment as a first-of-it's-kind for cross-governmental funding.
"Homelessness is a national humanitarian crisis. It will take more than cities—but regional, state-wide and federal partnerships to solve it," Wheeler said.
"Some people need more than an apartment key to rebuild their lives. They also need treatment and services," Kafoury added.
Not only are those experiencing mental illness the fastest growing segment of the homeless population in Multnomah County, but civil rights advocates have scrutinized the city recently for how severely over-represented in the criminal justice system those afflicted with homelessness or mentally illness often are in Portland.
Officials are calling on the development and service provider industries for cost efficient, innovate home designs, with integrated supportive services for homeless and the mentally ill. They hope to expand permanent supportive housing over the coming decade, by roughly 200 units per year.