Advocating for KairosPDX
One year lease brings uncertainty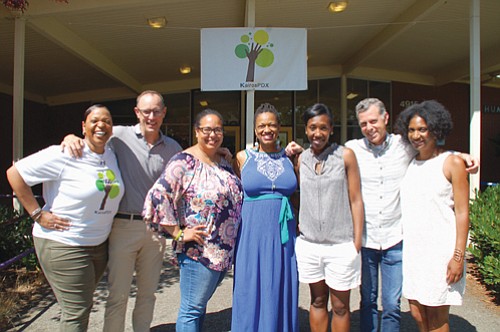 "We are fully committed to giving the district their building back and our own space. The only thing we're asking for is time. Our roots in this community are essential and we want to stay here. We are trying our best to be fair and reasonable; we have tried our best to partner, I'm left with the conclusion that the district just doesn't care about our kids."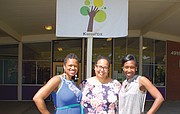 KairosPDX offered to partner with Portland Public Schools earlier this year to help train teachers to be equity-focused, which the district did not respond to, Penson said.
The school previously received a grant to train district teachers, which they did, to high evaluations, in its first year of operation.
Penson added that the main mission the four founders of the school committed to when they started it was to close the achievement gap for underserved, minority students.
"We're on track. We're making good on ours. So now it feels like PPS gets to toot that horn. We're an asset. And so that's why I'm really confused," she said.

Upon reaching out to the district, Portland Public Schools cited a deficit of facilities district-wide, as well as the subsequent obligation to provide that space to students at other schools all over Portland, as the main reason for their offering.
"PPS appreciates the important work Kairos does as a charter school for our community in educating students who historically have been underserved. We look forward to finalizing a new one-year lease agreement in support of this work as our district works to address a significant shortage of space to serve all of the students in our district," a message from the district reads.
Then-school board chair Julia Brim-Edwards echoed a similar sentiment following testimony from KairosPDX spokespersons, including Penson, at a school board meeting last month.
"We don't have extra space and charter schools have an obligation to find their own facility and we believe that offering a one year lease is a very fair thing to do and are willing to enter into it. But we also have....our board has a fiduciary responsibility to PPS students and we have a severe facilities need and we've tried to offer a lease with terms that are both fair to Kairos but also fair to the rest of the students at PPS," Brim-Edwards said.
KairosPDX staff will next testify to the school board on Tuesday, Aug. 28.