Diverse Health Center Opens
8/8/2018, 10:23 a.m.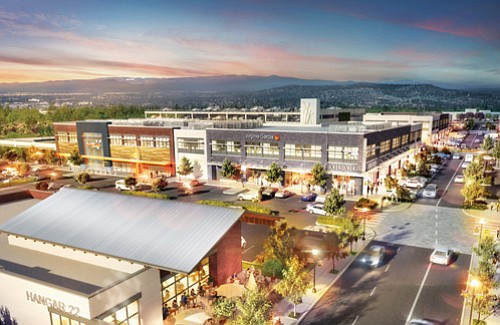 Preventive health care is the way of the future, and Virginia Garcia Memorial Health Center will celebrate the opening of its first Wellness Center in Beaverton with a ribbon cutting on Friday, Aug. 10 and a community care festival on Saturday, Aug. 11.
The Beaverton Wellness Center offers one-stop for kids, families and individuals needing medical, dental, pharmacy and mental/behavioral health services.
At 36,000 square feet, the center is three times the size of the former Beaverton Clinic located across the street and represents Virginia Garcia's most racially and ethnically diverse clinic in their 17-clinic system. The Beaverton patients represent more than 50 different languages.

The community will have a chance to tour the new clinic on Saturday from
12 p.m. to 4 p.m. Providers will be on hand to offer free vaccinations, dental sealants for kids 6-15 years of age or sports physicals for youth. The Lions Sight & Hearing Foundation will also be offering free hearing and vision screenings.
Spots are limited for free services so early attendance is encouraged. Tualatin Hills Parks & Recreation will help entertain the kids and there will be plenty of local multicultural music and entertainment all day long for the whole family.