Experience African Culture
A celebration of resilience, strength and influence
8/8/2018, 6:15 a.m.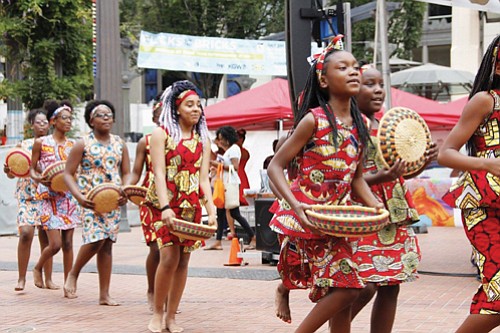 The Pan African Festival of Oregon returns for its second annual run Saturday, Aug. 11 at Pioneer Courthouse Square, downtown, from 12 p.m. to 8:30 p.m. The festival is a celebration of the resilience, strength, and influence of Africans, Caribbean, and African-American people, known collectively as Pan Africans, in Oregon.

With the guiding theme of "Experience The Culture", the festival seeks to galvanize, mobilize, and empower peoples of the African diaspora in Oregon. Also, as a springboard to community building, the festival aims to increase understanding within and between communities, and create a dialogue that will bring awareness and sensitivity.
"This year we're expanding our line up from different cultures to enhance the richness of the day," festival spokesperson Laus Mwakalebela said.
The lineup includes live entertainment, cultural foods, arts and crafts, and much more. The festival emphasizes promoting health equity, providing employment and educational opportunities, building community awareness, and other essential components to empower Pan Africans and their allies to enact social change.
Additional information can be found at panafricanfestivalor.org.