Parents Want Counselors Not Cops
8/15/2018, 3:04 p.m.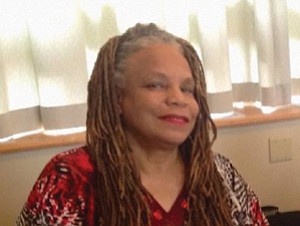 Black parent advocates vying for fair treatment in public schools are addressing the rise of police officers in schools and its negative impact on students of color, as well as other equity issues in the school system.
Parent activist Sheila Warren of the Portland Parent Union, in collaboration with the Dignity in Schools campaign, invites the public to join them for a "Counselors not Cops" march on Friday, Aug. 17 at 6 p.m. starting at Alberta Park in northeast Portland. The group will then walk to King School a few blocks away for a news conference and rally.
The following day, on Saturday starting at 9 a.m., the parents will facilitate a day-long "Trust Circle" at Concordia University in northeast Portland with the goal of advancing equity and justice for Portland-area parents, students and teachers. This free and open to the public event will take place at Concordia's Hagen Campus Center.
Warren, a long time African-American activist who started the Portland Parent Union in 2009, told the Portland Observer that the rise of cops in schools has lead to an increase in referrals to the juvenile justice system.
"They're not trained for children; they're trained to be a cop. And sometimes they come in and make it much worse because they want to arrest [them]," Warren said.
More police officers in schools nationally has resulted in disproportionately high school-based arrests for black boys, according to a 2012 report from the Bureau of Justice Statistics.