Rap Giants Front Block Party
Dead Prez to celebrate Green Hop dispensary, jobs
8/15/2018, 6 a.m.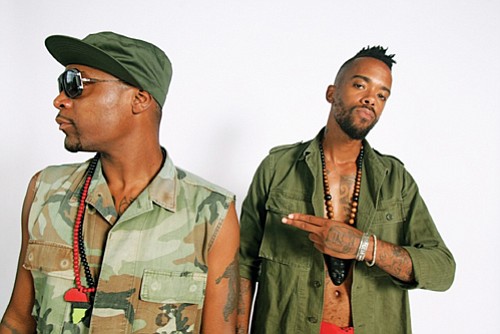 Hip-hop giants Dead Prez and a large number of local rap talents are slated to perform at a community block party this weekend in support of bringing more people of color into Oregon's legal cannabis industry, a free event hosted by the northeast Portland hip-hop dispensary Green Hop, a local black-owned business.
The celebration will take place Saturday, Aug. 18, from noon to 10 p.m. in front of the Green Hop store at 5515 N.E. 16th Ave., located near the corner of Killingsworth Street. Besides promoting the health and wellness of the cannabis industry, the event will also serve as a fundraiser for the dispensary's workforce development program, Green Hop Academy.
Local acts also scheduled to perform include Blossom, Mic Capes, Risky Star, Wes Guy, Glenn Waco, Rasheed Jamal, Mic Crenshaw, and many others.
Dead Prez, composed of rappers stic.man and M-1, are considered to be one of the most influential hip-hop groups of the 21st Century. Their socially conscious rhymes cover diverse topics, such as injustices in the public school system, re-telling George Orwell's "Animal Farm," and promoting a healthy lifestyle. The instrumental version of their top-selling single "Hip-Hop," from the 2000 album "Let's Get Free," served as the theme song for the early 2000s sketch comedy show "Chapelle's Show."
For more information about Saturday's block party, including a link to reserve your free ticket on Eventbrite.com, visit the event's Facebook page "Green Hop Fest Block Party."